Visually Stunning Architraves Profiles Designs
As a visual stunner present in every home, architraves' profile designs have huge decorative potential as they can quite, literally, 'dress' your interiors. When combined tastefully with interiors, our architraves produce a winning combination, suited for every type of decor.
CONSTRUCTION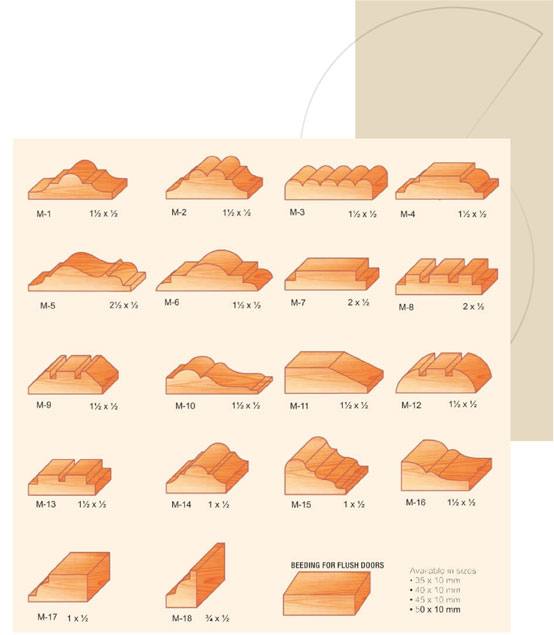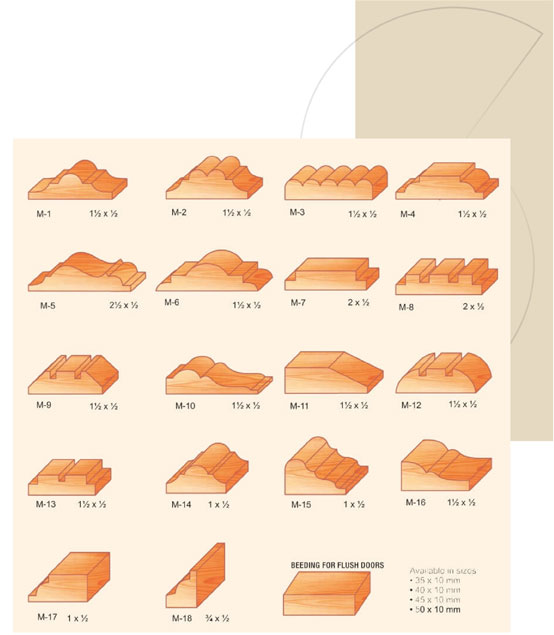 Wood is a vital part of what we do. And these small things can make a big change in your journey of Shreeji. Being specialized in superior joinery products, we bring a wide range of architraves for your stairs and door frames. Our range of doors, frames, and solutions can also be custom-designed by an architect as per their client requirement.

Available Options: Red Meranti, Beach Wood, Teak Wood.
Available Finishes: Paint & PU Polish.
Available Section: 30 x 8mm, 35 x 8mm, 40 x 8mm, 45 x 8mm.
SAlLIENT FEATURES
SHREEJI WOODCRAFT PVT. LTD.

B-803, Western Edge II,
Western Express Highway,
Borivali, Mumbai – 400066.
Maharashtra.

COPYRIGHT © 2021 SHREEJI WOODCRAFT. ALL RIGHTS RESERVED.