The Best-Known Fire Retardant Door Manufacturers
Shreeji Woodcraft, the most renowned manufacturer of fire retardant doors in India, makes Fire Retardant Doors that are capable of withstanding high-intensity fire. These doors act as passive fire protection systems for any infrastructure and ensure optimal personnel safety.
CONSTRUCTION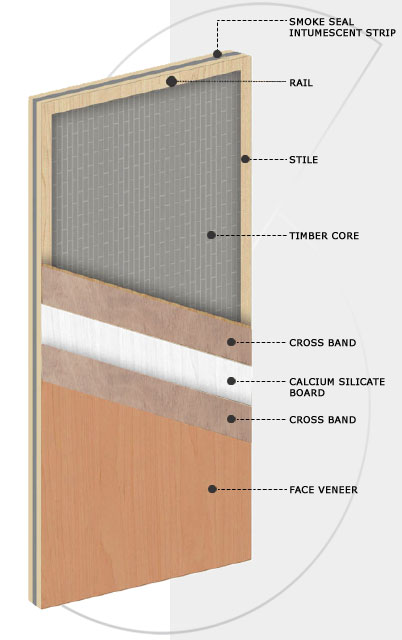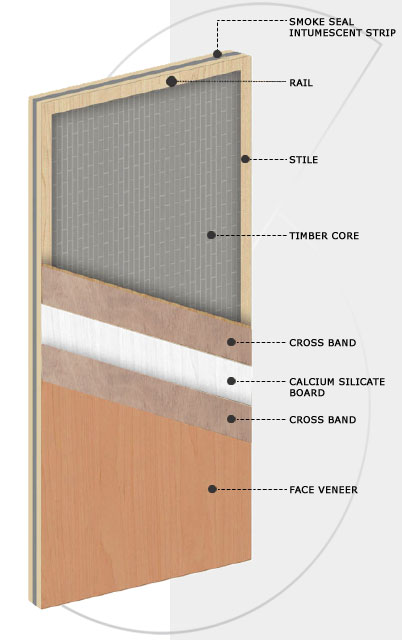 Shreeji's incredible range of Fire Retardant Doors is designed keeping your safety in mind. These doors are crafted using heavy sections of wood treated with fire retardant applications to make them withstand severe fire. In addition, they undergo strict quality control and are tested extensively in order to satisfy the highest standards of performance. Our doors feature a solid core, hot-pressed wood confirming to IS – 3614. They are capable of resisting severe fire at the time of crises for 30 / 60 / 90 & 120 minutes.
A building is segregated into many parts. Different parts are separated into compartments by fire-resisting construction. There is also an opening for fire escape and other day-to-day activities closed by doors. These doors have a precise function to fulfill in case of fire. This is where fire-retardant doors are a wiser choice than typical doors.  Our range of doors, frames, and solutions can also be custom-designed by an architect as per their client's requirement.
SAlLIENT FEATURES
SHREEJI WOODCRAFT PVT. LTD.

B-803, Western Edge II,
Western Express Highway,
Borivali, Mumbai – 400066.
Maharashtra.

COPYRIGHT © 2021 SHREEJI WOODCRAFT. ALL RIGHTS RESERVED.