Welcome to Shreeji, India's Leading Flush Door Manufacturer
Your one-stop veneer flush door & laminate flush door manufacturer to help you create the space of your dreams. We've an extensive selection of doors that stand the test of time. These doors are of the highest quality and offer excellent resistance to heat, noise, dust, and water.
CONSTRUCTION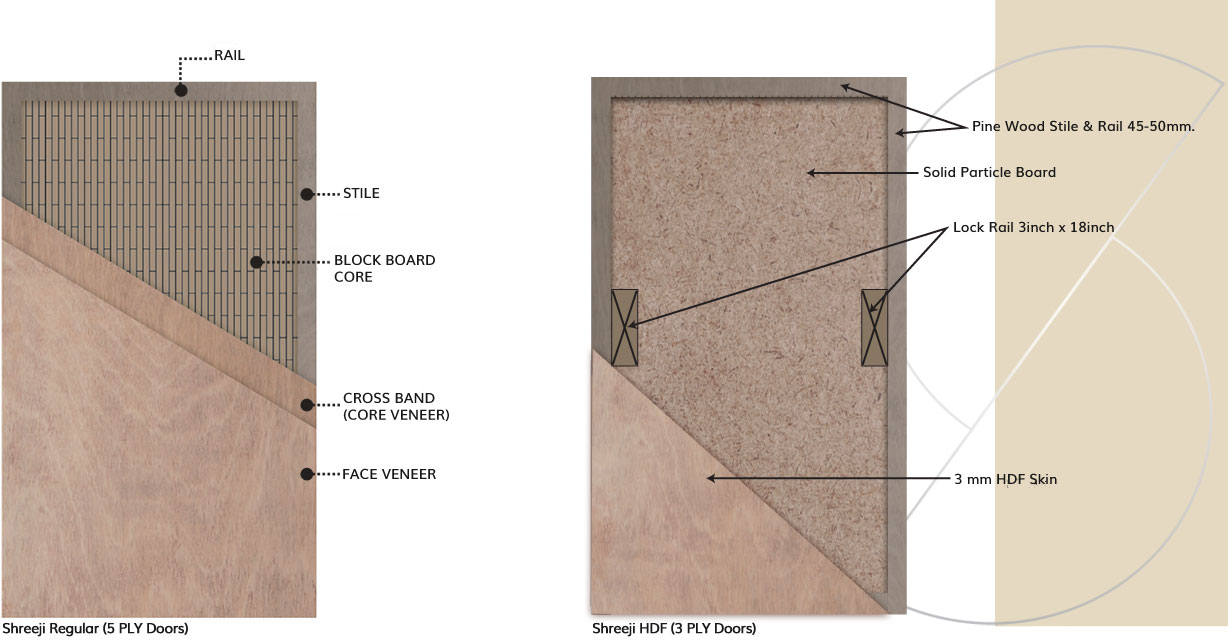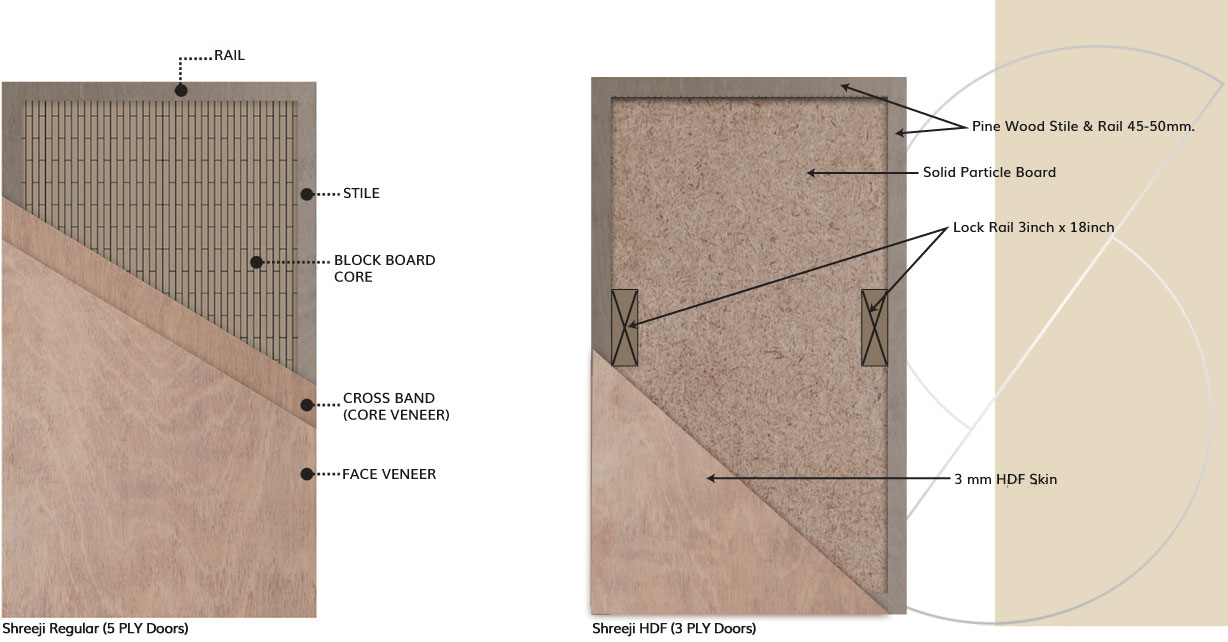 Resplendent in their beauty, Shreeji's flush doors are a rare combination of elegance and strength. These doors are not only designed to be visually appealing but match the aesthetics of the said properties' exteriors and interiors too.

Our flush doors feature a solid and blockboard core, cross band, and veneer faces on either side. We strengthen timber with vacuum pressed chemical treatment as per IS:10013 and IS: 401. The moisture is treated through the seasoning process in an automatic kiln plant as per IS: 1144.  Our range of doors, frames, and solutions can also be custom-designed by an architect as per their client requirement.

TYPE : (A) COMMERCIAL – With face veneers from selected commercial hardwood.

TYPE : (B) DECORATIVE – With one or both side face veneers from decorative timber like Teak, Wenge, Sapeli / varieties of lamination and decorative skins.

THICKNESS : 30, 32, 35, 38, 40, 45, 50 & 55 mm in double or single leaf construction.

SIZE : Supplied in Standard Size as per ISI or as per the requirements.
CORE OPTIONS :
• Timber core
• Particleboard
• Honeycomb core
SALIENT FEATURES
SHREEJI WOODCRAFT PVT. LTD.

B-803, Western Edge II,
Western Express Highway,
Borivali, Mumbai – 400066.
Maharashtra.

COPYRIGHT © 2021 SHREEJI WOODCRAFT. ALL RIGHTS RESERVED.