World-class Skin Moulded Door Manufacturers
Shreeji, the greatest name in the HDF moulded door manufacturing industry in India, exhibits a range of moulded doors combining beauty & durability. HDF doors are bonded with Phenol Formaldehyde Synthetic Resin and available in a variety of textures and smooth finishes.
CONSTRUCTION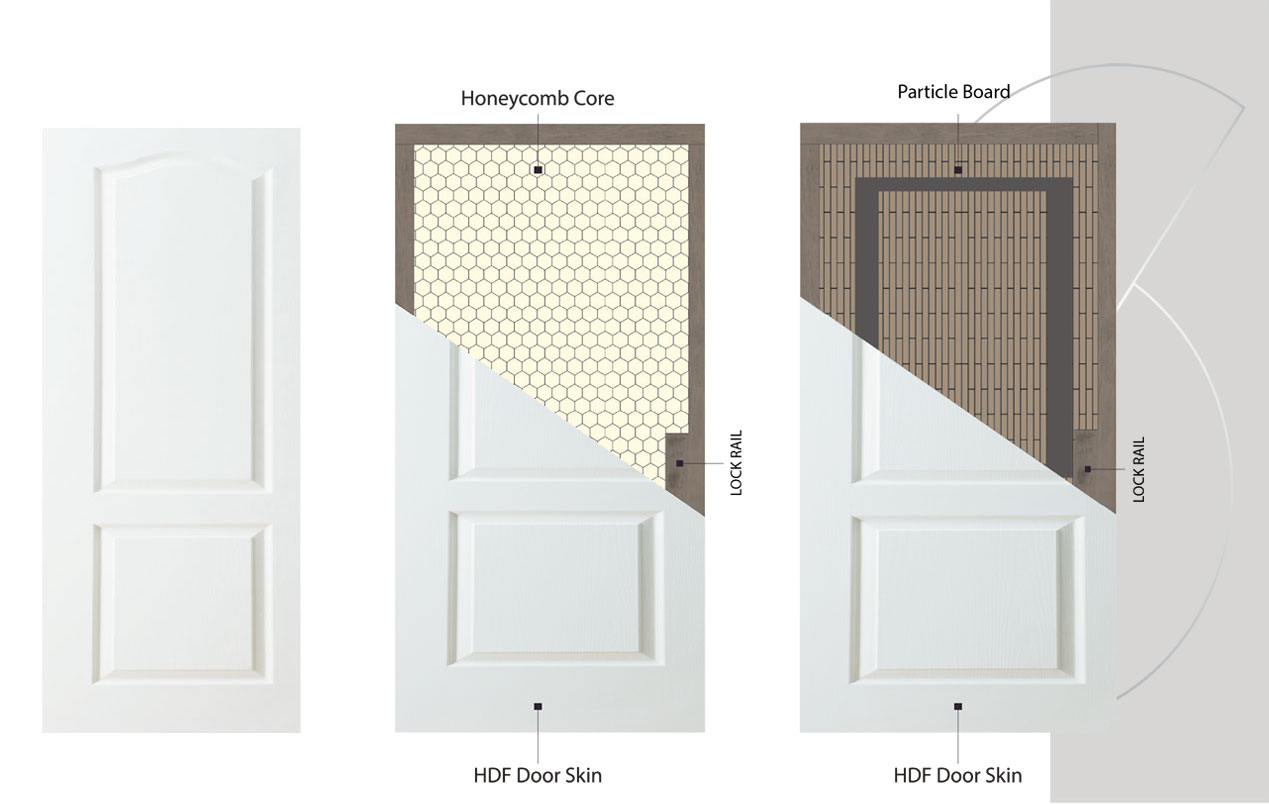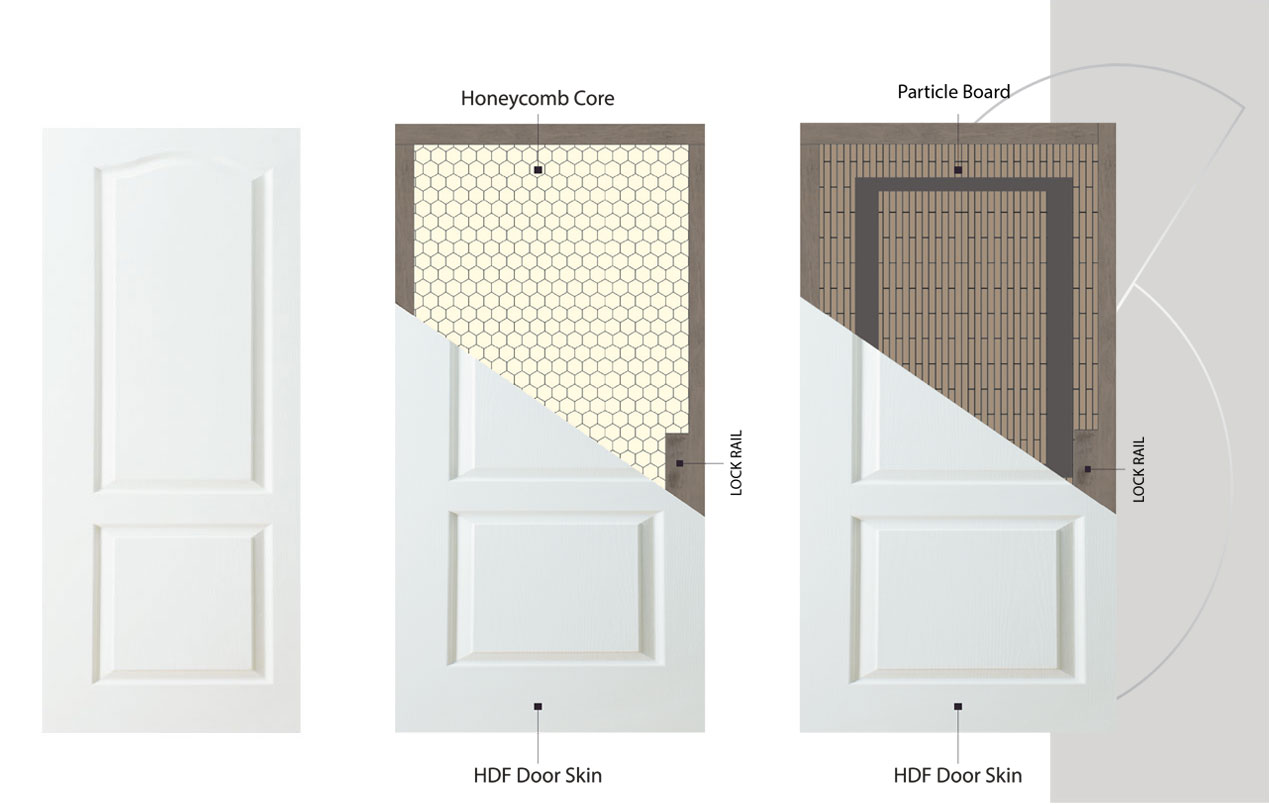 Shreeji's Skin Moulded Doors are crafted with extreme finesse and precision. Manufactured using excellent HDF door skin bonded with high-grade resin, these doors meet superior-quality standards down to the last detail. We offer a variety of designs in this category. To live up to the expectations of high-quality standards, the raw material for in-fillers used are superior such as particle boards. Alternatively, moulding profile filled with semi-solid material of sawdust and resins is also used. These doors are chemically (vacuum) treated as per the requirements of IS : 401 and strongly bonded with high-grade PF glue. They are made using two layers: Honeycomb core and Particle Board. These are available in a variety of designs : 2 panels, 4 panels, 6 panels and even in decorative veneer finishes. Our range of doors, frames, and solutions can also be custom-designed by an architect as per their client requirement.
THICKNESS
: 30, 32, 35, 38, 40, 45, 50 & 55mm in double or single leaf construction. CORE OPTIONS :
Particle board
Honeycomb core
SAlLIENT FEATURES
SHREEJI WOODCRAFT PVT. LTD.

B-803, Western Edge II,
Western Express Highway,
Borivali, Mumbai – 400066.
Maharashtra.

COPYRIGHT © 2021 SHREEJI WOODCRAFT. ALL RIGHTS RESERVED.