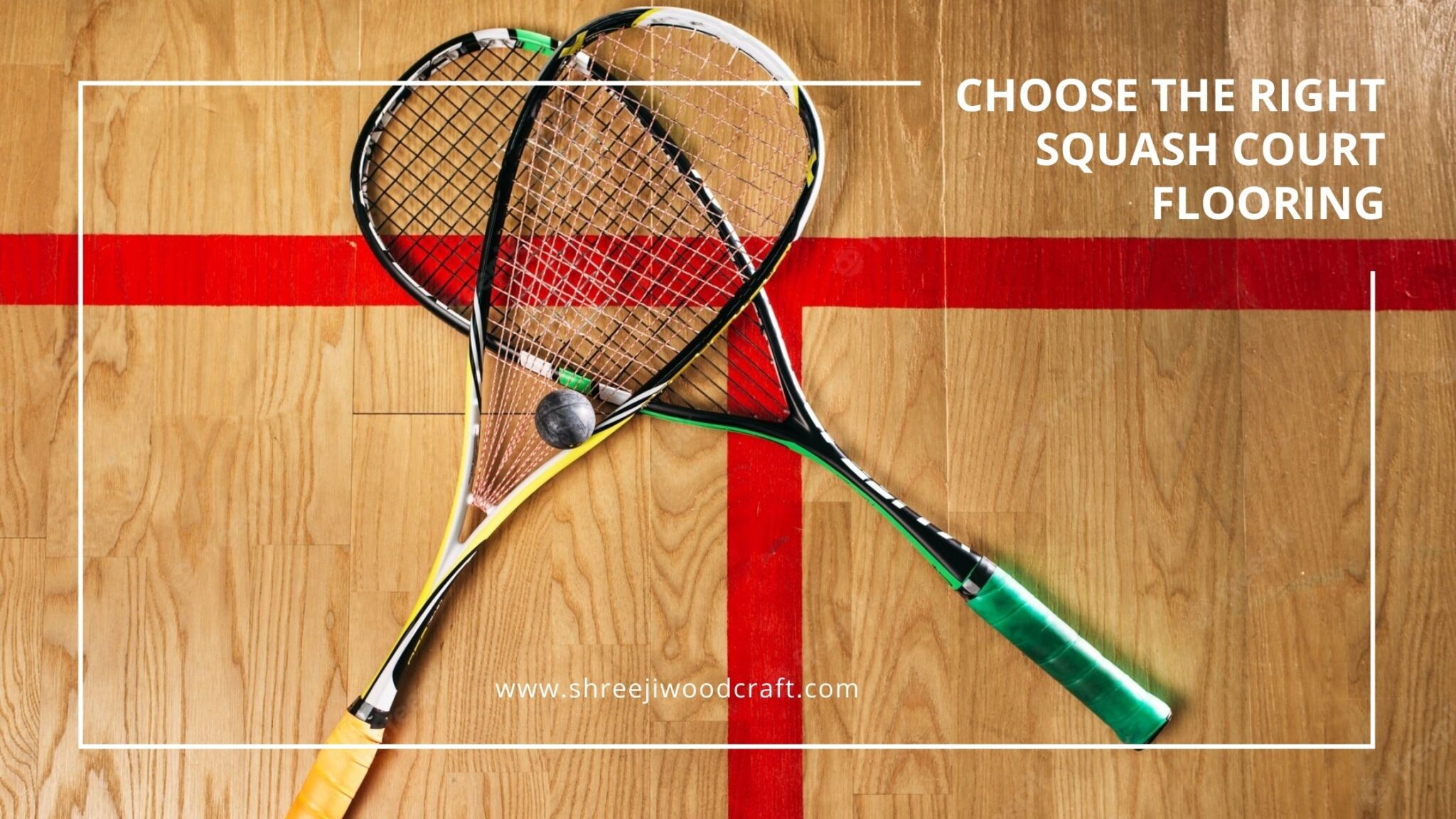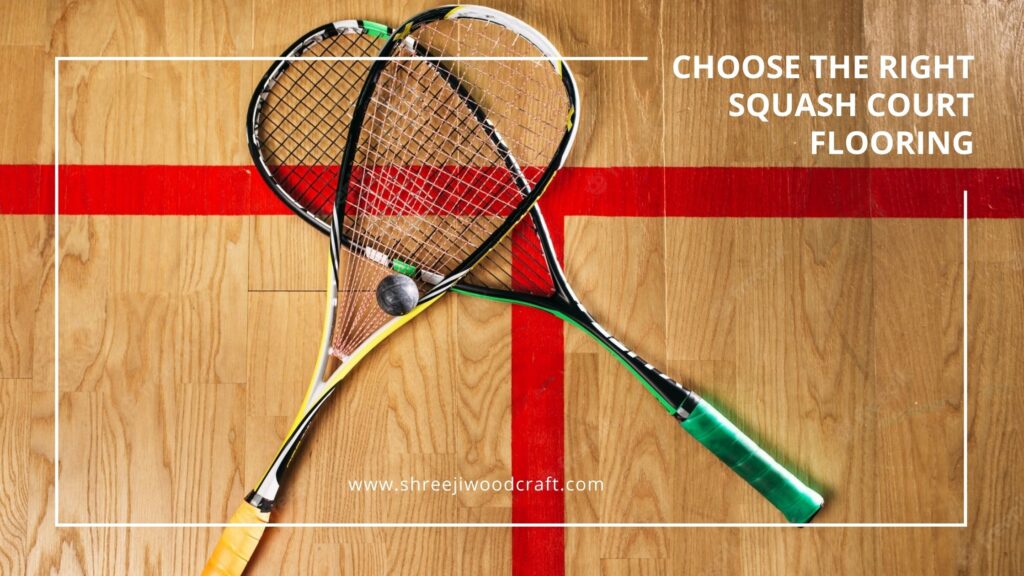 Choose the Right Squash Court Flooring
Squash, like no other sport, is a dynamic ball sport that requires fast action in a playing area, with two players battling to occupy the "T" position in the middle of the court. It requires a unique style of movement in a small space. Squash requires a safe and reliable type of floor. You can get this only from one of the best squash court flooring manufacturers like Shreeji Woodcraft. In this blog, we have a comparison between two different types of squash flooring. It will assist you in choosing the correct flooring for your squash court.
Types and Comparison
There are two types of squash floors available in the market by many sports flooring manufacturers. Focus on the multiple features of these types of squash floors:
Engineered Squash Flooring
The elasticity and shock absorption ability of engineered squash flooring are lesser than wood squash flooring. It has a unique area of elastic properties. Engineered squash flooring is more resistant to humidity and moisture. It helps in changing conditions due to more layers and smaller element sizes. Its upper layer of the structure has considerably higher sweat absorption power. It provides a uniform surface with no gap. The top layer of the engineered squash flooring can get sanded several times. So, it requires only a very gentle surface sanding. You don't need to worry about the renovation.
Hardwood squash flooring has low elasticity as the planks come in one piece. If you are using it permanently, then it applies too much pressure on joints and muscles. It has a risk of getting swelled. So, it can get damaged permanently in changing humidity of the court area. The wood plank cannot absorb sweat. Thus it poses a risk of slipping. The biggest myth about hardwood squash flooring is that these floors can get more sanded than engineered floors. The solid floors need deeper sanding when renovating.
The Ideal Squash Court Floor
A solid beech squash court floor offers the best surface for players at all levels. One of the best wooden sports flooring manufacturers in the market is Shreeji Woodcraft which make sure that your game court is of international standards. We make squash floors using a unique press drying process that makes them very strong. As a result, the wooden floor remains inherently stable throughout the year during the natural cycle of humidity changes.
A squash court floor by sports flooring manufacturers must have a high level of grip. Shreeji Woodcraft's floorboards have a slightly roughened surface to provide the right level of friction whether the surface is wet or dry. It minimizes the risks of injury.
Unlike engineered floors, a solid hardwood squash floor from Shreeji Woodcraft is more durable than floors from other wooden sports flooring manufacturers. It has no layers of low-grade materials that can delaminate. A professional installation of solid wood is usually costlier than engineered wood. Harder the hardwood is, the more expensive it is, but also the more durable it is.
Technical Performance
Besides the surface of the squash floor, what goes underneath that floor is essential. The underneath system influences the floor performance. Among various squash court flooring manufacturers, Shreeji Woodcraft's sports flooring systems have a unique area of elastic properties to ensure optimal shock absorption. Their durable squash courts are of the highest level and one of the safest and best-performing wood floors on the market.
The squash court floor has to be of a high standard. In a fast-paced game like squash, the floor should provide the player freedom of movement and protection against injuries. A solid beech floor by Shreeji Woodcraft should be the best option in preference to all the other squash floors made by other squash court flooring manufacturers.