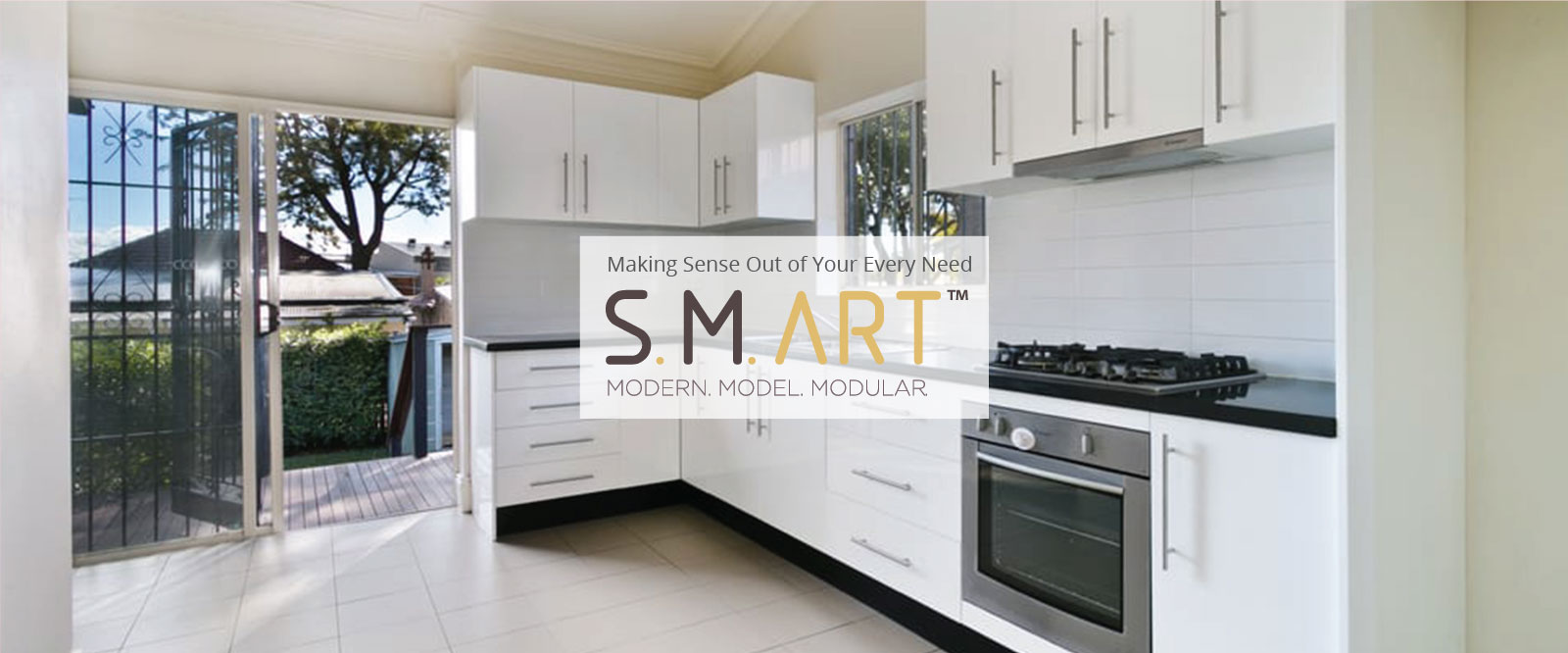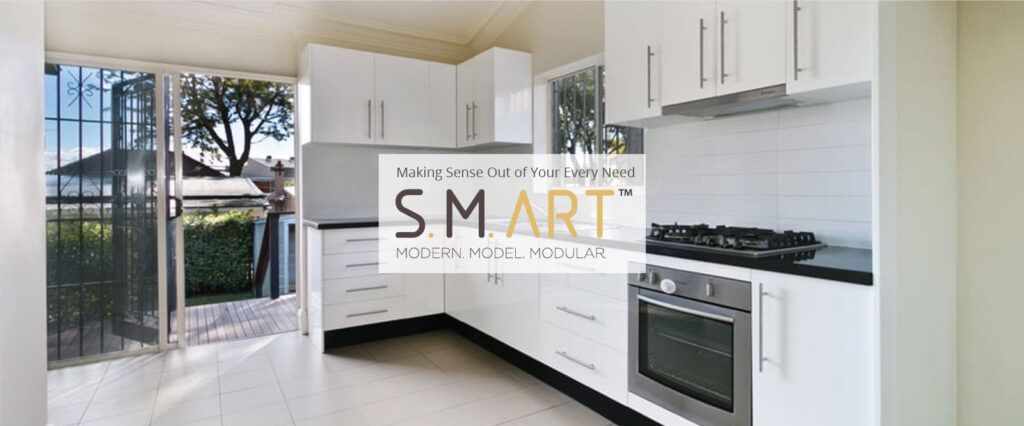 Modular Kitchen Manufacturers – Choose Your New Kitchen Look!
Louis Parrish had once quoted that "if you can organize your kitchen, you can organize your life". Well, well the words are alarmingly true! To be honest, the way you design and keep it shows an important part of your standard of living as the kitchen is said to be the heart of your abode.

Sleek designs and the latest furniture style for your full modular kitchen or semi-modular kitchencan be ideas for your interior designs with minimalistic aesthetics. The modular kitchen manufacturers in India customize it according to your needs and give it an incredible look with a timeless appeal.
What is a Modular Kitchen?
The modular kitchen manufacturers define a modular kitchen as one with pre-made cabinet parts that are fitted together to ensure it is used as a fully functional part of your house.
Types of Modular Kitchen:
Are you thinking of investing in a modular kitchen? If yes, you should know the types of it and have a decisive mind to select the best fit for your place:
Straight layout
Parallel layout
U shaped layout
L shaped Layout
What includes in the Modular Kitchen?
Semi-Modular Kitchen or Full Modular Kitchen has floor cabinets, wall cabinets, functional but stylish shutters for the cabinets. In addition to this, modular kitchen manufacturers in Mumbai and elsewhere also provide functional hardware that comprises hinges and knobs, a countertop material that is usually vinyl coating, granite, marble or wood and the kitchen even has appliances such as stoves, microwave ovens, chimneys, sink, dishwashers and other useful necessities.
What are the Components of the Kitchen?
The kitchen is a prime part that feeds home members and even the visitors must have the vital components that satisfy every eater's belly and even give a ravishing look to the interior of your house. To make sure your house has all the necessary components of kitchen, check the following figure,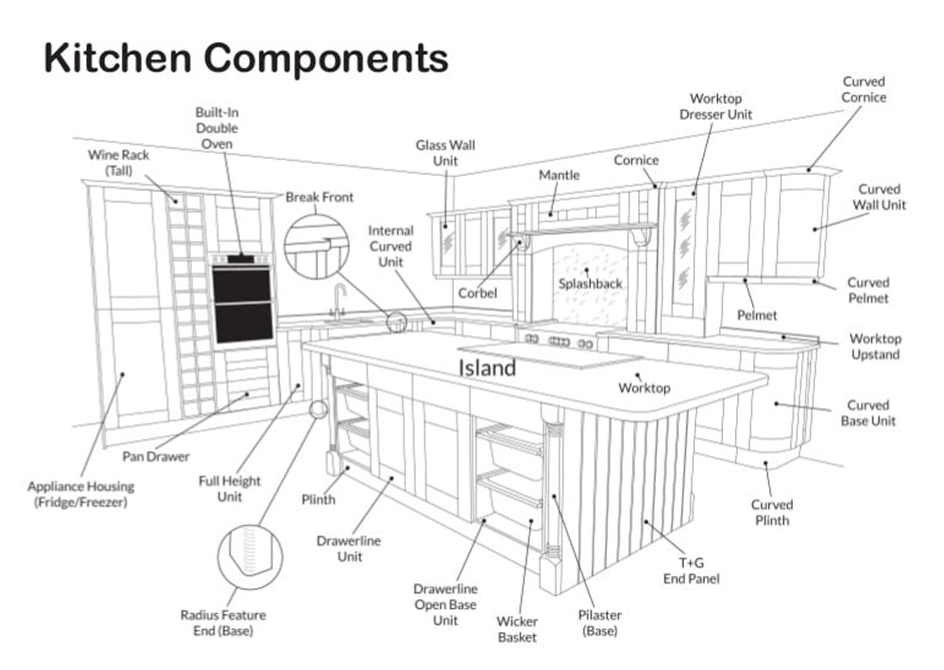 What are the Requirements for a Modular Kitchen?
The new-age modular kitchenhas been becoming the most favoured popular addition to urban Indian homes because of the customizable facility as per the requirements of the user.
To have an ultra-modern modular kitchen, you need to meet these needs first:
Available space
Electrical fixtures required
Analyze storage needs and the countertop
Drawers or Cabinets – what do you want?
Smooth working area: proper ventilation
How much should you spend on your Modular Kitchen?
The allotment of a specific amount for your kitchen which is going to be revamped would be wrong for modular kitchen manufacturers as it is designed as per your preferences, layout and how much you are willing to shell out. The least cost for it starts from Rs. 1 lakh onwards.
How Shreeji Woodcraft Work?
Shreeji Woodcraft Pvt. Ltd. is your prime solution for a Full Modular Kitchen or Semi Modular Kitchen! We add a touch of elegance to your home interiors with premium quality aesthetics and innovative designs to give it a rich appealing look. To do your modernized kitchen look at the earliest, contact us NOW!