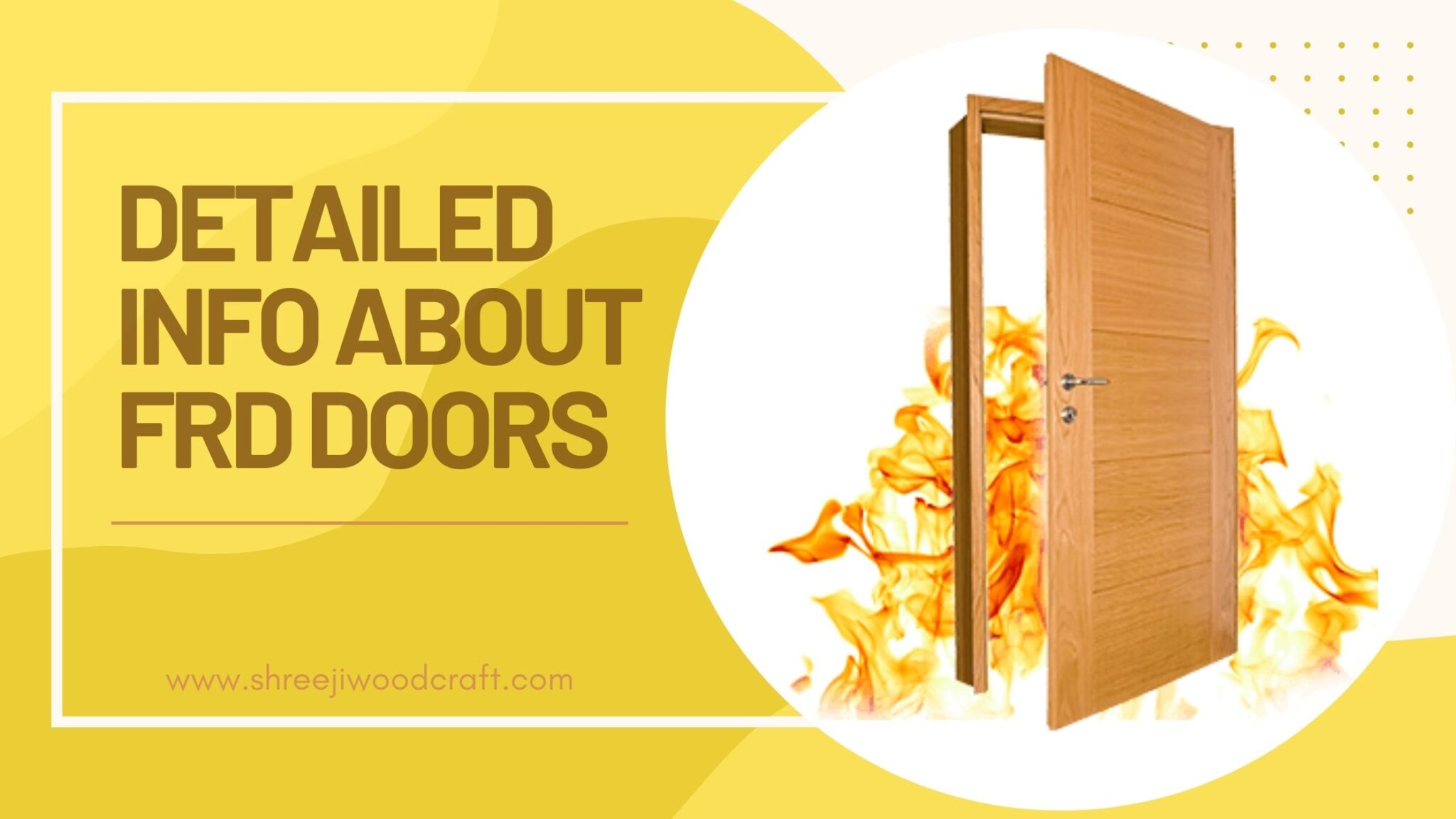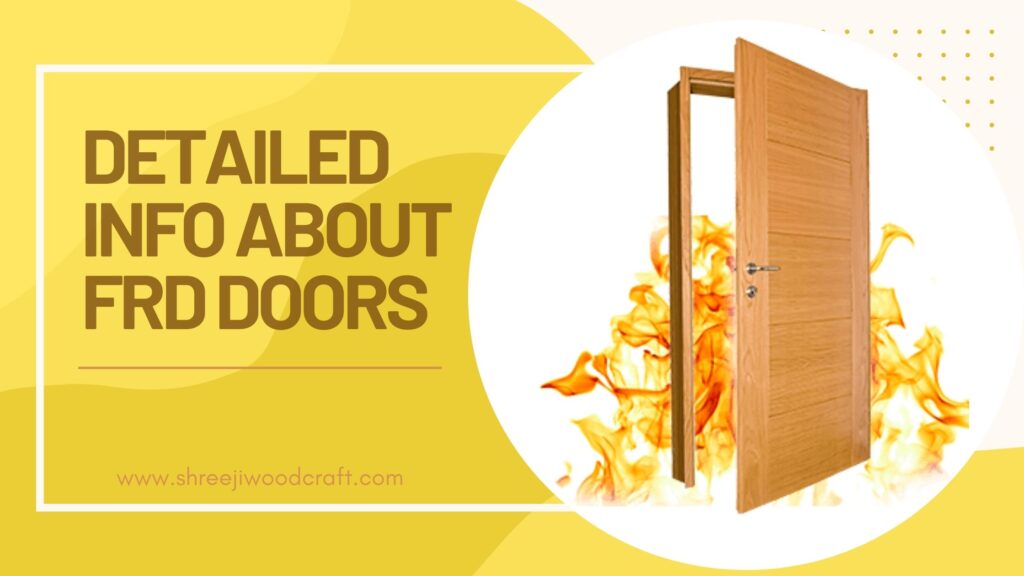 Detailed Info About FRD Doors
Fire poses a significant threat to property of any type whether it is residential or commercial. Apart from using a fire extinguisher, several fire strategies should be opted to safeguard your home or commercial property as well as essential possessions. Besides having smoke detectors and fire alarms, you should think about Fire Retardant Doors FRD or a fire-rated door. The fire-rated door will ensure that the fire doesn't spread to other areas. You should choose the best quality FRD door from one of the best FRD door manufacturers in India for optimal protection.
What is an FRD door?
The fire-rated door is constructed in a way to withstand the severity of the fire and its extreme temperature, for a specified time to give emergency services enough time to put out the fire and save your property.
This type of door is manufactured by using fire-resistant materials like metal, glass, timber, gypsum, or vermiculite boards. FRD door manufacturers in Mumbai uses various materials to make FRD door resistant to corrosion. It is extremely durable in any environment.
How does an FRD Door Work?
FRD door manufacturers make FRD doors with passive fire protection or a PFP system. They are designed to reduce the fire spreading throughout a building. PFP is a group of systems that use fire-resistance-rated walls and floors to compartmentalize a structure. These systems contain the fire to restrain it from spreading quickly.
Besides this, dampers are used in the commercial area to lessen the spread of fire throughout the commercial. Each room should be equipped with a fire-rated door. A fire-rated door should be installed with appropriate fire-resistant fittings like the frame and door hardware.
Benefits of Fire-Rated Doors
With a fire-rated door, you can give your home an all-rounder strategy of fire safety. Some benefits of the fire-rated door:
FRD doors facilitate the efficient and quick evacuation of occupants in case of a fire emergency.
Minimize the damage to the property
They contain the fire and protect against the fire spreading to the whole place.
As the fire-rated door is tough, they protect your home from burglars and potential threats.
FRD door manufacturers in Mumbai build these fire-rated doors in a way that will protect your assets as well as the lives of your employees in a commercial area. These doors help in protecting your employees and essential office properties from smoke and gases that spread from the fire.
Where should you install them?
For an industrial area, FRD door manufacturers buildfire-rated rolling doors which are very useful. It is suitable for residential premises too. Choosing the right location for installation is crucial for maximizing fire protection strategy. Choose a place that provides a quick exit with optimum protection. Recommendation to place FRD doors:
At entrances and exit ways in your place with access to corridors.
Place FRD doors at exits that open to stairwells and elevator shafts.
Between doorways that divide two separate buildings are needed.
If you go with the right installation and maintenance process, FRD doors can last for a lifetime providing numerous benefits. Choose your door according to the requirements of your building. Nowadays fire-rated doors are an essential aspect of your building's structure and safety. Hire the right professionals for the proper installation of FRD doors.
Shreeji Woodcraft, one of the biggest FRD door manufacturers in India offers a wide range of standard and up-to-the-mark FRD doors. You just have to decide the right type of doors for your property.