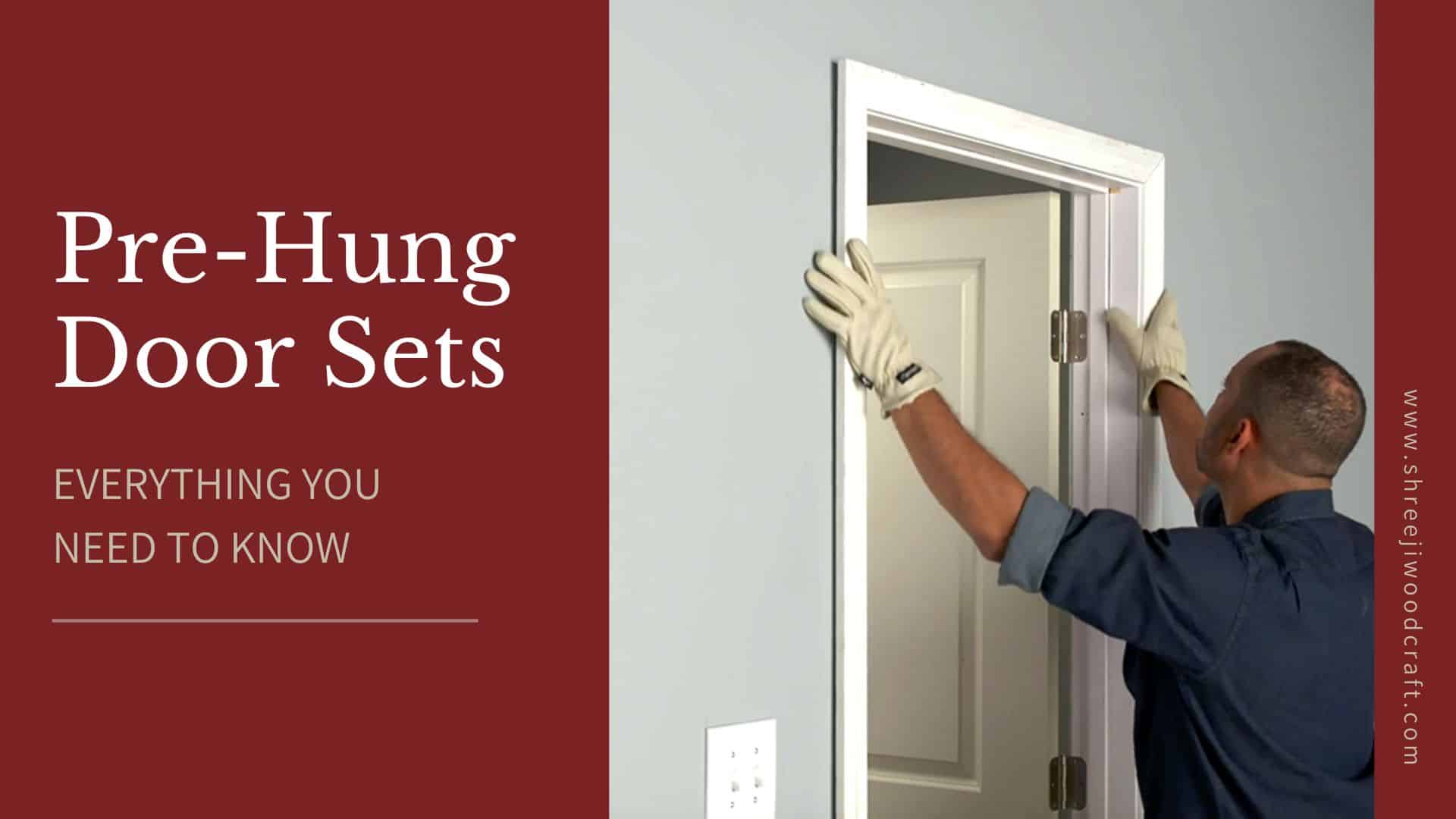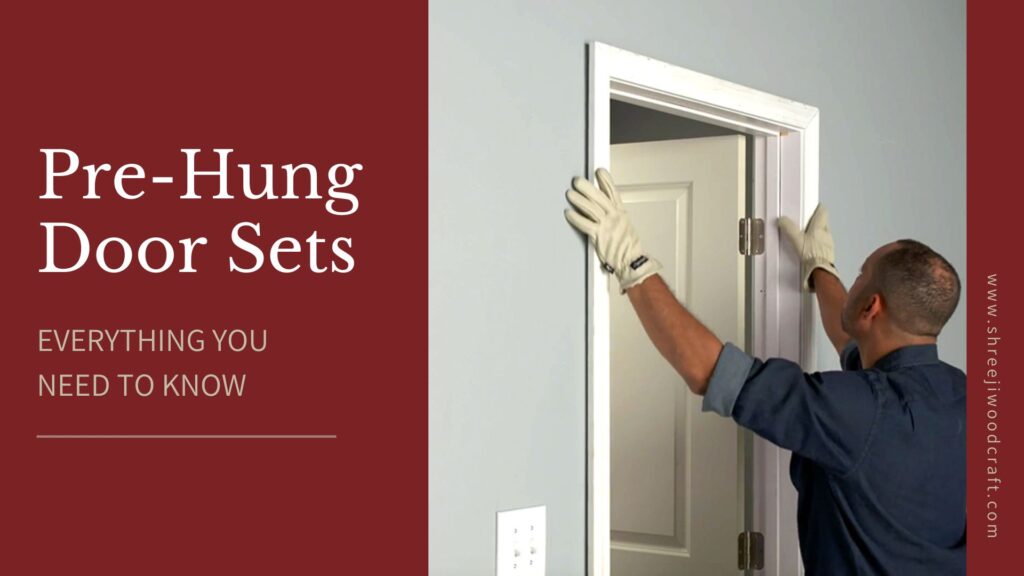 Pre-Hung Door Sets – Everything You Need to Know
If you're unfamiliar with this term, we'd like to spotlight what they are and how they work. Pre-hung door sets have been used across Mumbai and India, far from a new thing. Read on this week as we explore them in full. Here's more on customised interior door sets from pre-hung door manufacturers in India.
What are Pre-Hung Door Sets?
Pre-hung door sets can be described as a frame, door leaf, hinges, and latch/lock system. The crucial parts are supplied, and the doors and frames are machined in the factory for hinges, locks and latches. Having pre-hung door sets custom made to order means you can choose the exact design and size to suit your project. With Doors, almost any height and width is also available with plenty of weight, thickness and applied finishing options.
The Benefits of Pre-Hung Door Sets
Shreeji Woodcraft Pvt Ltd's pre-hung door sets are supplied in a fast installation kit form, ready-machined for easy onsite assembly and installation. This provides all components are put together in a controlled environment, which minimises the risk for error compared to purchasing a separate door leaf and ironmongery. For larger projects, pre-hung door sets can be produced for your individual brief, making them an obvious choice even in the most challenging schemes. With specialist machinery of pre-hung door manufacturers in Mumbai, wastage is minimal, and waste products like sawdust are re-used.
Pre-Hung Door Sets vs Traditional Door Sets
When specifying doors for a project, you will encounter two types, pre-hung door sets and traditional door leaves with frames and separate ironmongery. If budget's a concern, you may be inclined to go for the latter, but this option has its downsides too. There's no doubt pre-hung door sets make light work of the fitting, saving time and money onsite. On the other hand, traditional door leaves demand a far higher skill set of joinery, which limits who and how long it takes to install them.
How to Fit Pre-Hung Door Sets
Adaptable and ready to assemble, Shreeji Woodcraft Pvt Ltd's pre-hung door sets include a pre-machined and fully completed door leaf, frame kit, architraves and ironmongery together in one easy-to-installation system. Frames can be supplied either as a standard fixed width to suit new wall openings or as an adjustable frame that can easily be trimmed onsite to fit each space without detriment to the finish. Why not download our online guide for more information relating to installing a single door set?
Get in Touch to Discuss a Project
Thank you for reading this week's post, which explores Shreeji Woodcraft Pvt Ltd's pre-hung door sets. Our ability to manufacture this product in various tailor-made finishes presents many possibilities. Our pre-hung door sets are also available in multiple sizes, with fire ratings and glazing options. If you have any requirement, please get in touch with our pre-hung door manufacturers team to discuss the requirements of your project. Thanks again!