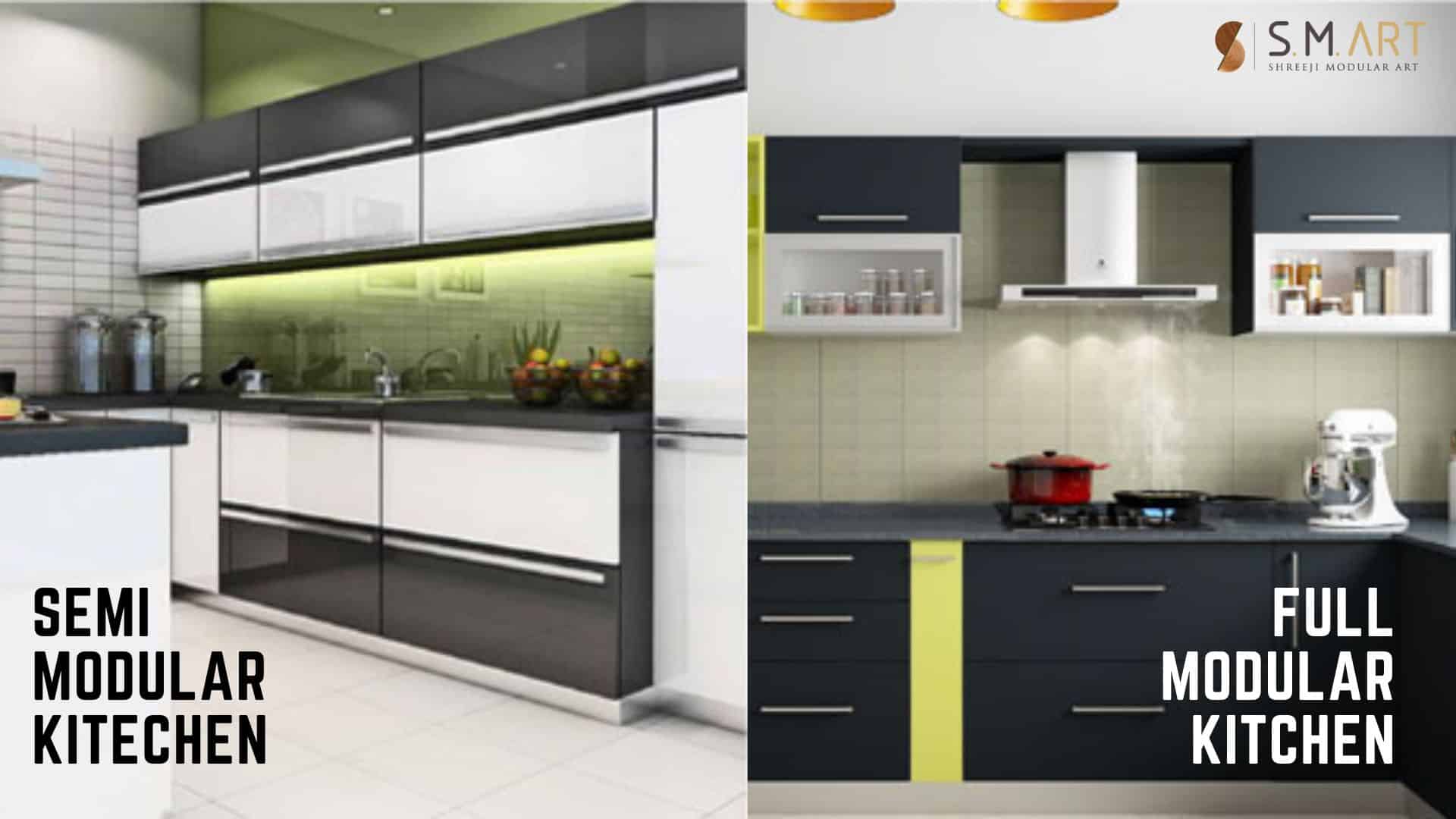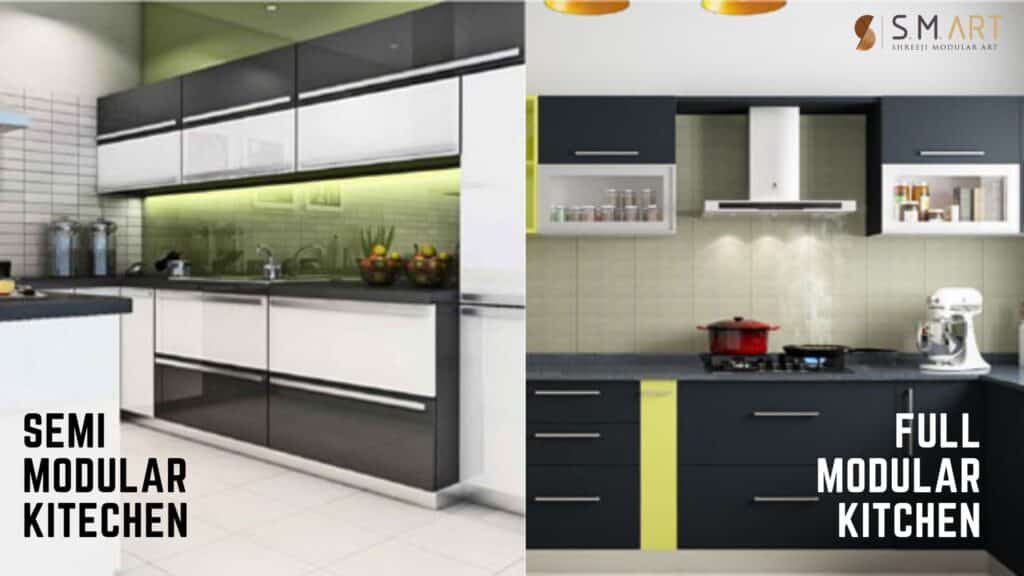 Semi-Modular Vs Full Modular Kitchen
The kitchen is an important room in everyone's house and is considered to be a crucial part of the apartment. Hence, even if you are planning to buy a new house or even refurbish the existing one, you must know the trending kitchen designs provided by the interior decorators to give a new and rich look to your place. Hence, before you plan on the type of kitchen you want from the modular kitchen manufacturers in India, you must have a good idea about what they are.
What is a semi-modular kitchen?
The interior decorators always want to provide a fascinating look to all your rooms when they decide to refurbish them with the most stylish and trending designs. Hence, they often carry a catalogue to showcase the designs to interested customers. The needs to be built on-site. This type of kitchen is built on an existing civil structure – it means the sink and the counter-top are already present in it. It means this type of kitchen is a blend of a complete modular kitchen and a carpenter or civil kitchen.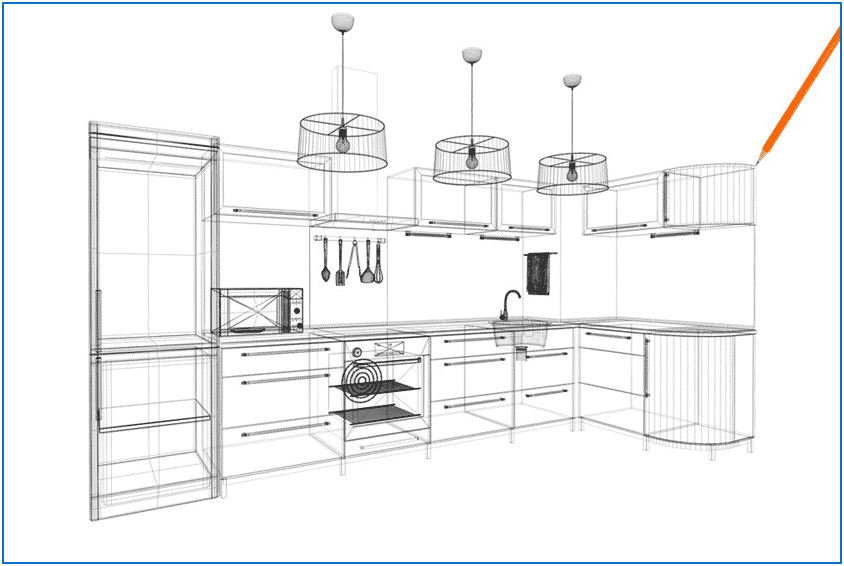 The pros of the semi-modular kitchen are it is budget-friendly and cannot be customized according to the customer's needs. Furthermore, it is immovable and has very less design flexibility. Also, the maintenance of this kitchen is a bit tough compared to the full modular ones. Hence, you can also opt for a semi-modular kitchen which is considered to be a combination of both to design the space as per your needs.
Why opt for a fully modular kitchen?
If you want to have a kitchen that is completely customized as per your requirements and the room is a full space, then it is always better to lean towards a full modular kitchen. This type of kitchen comes with all required electrical and other plumbing points. It means you can have a much smoother hardware functionality that is customizable.
This type of kitchen is comparatively easy to install and provides a more stylish sophisticated look to your place. In addition to this, the interior decorators say that this type of kitchen can be easily dismantled and installed as per the need. The maintenance and cleaning of this type of kitchen are comparatively easier and require no civil work. This type of kitchen offers multiple customization facilities to the customer and can be designed as per his choice. Also, it offers easier cleaning and maintenance.
Design your kitchen from us!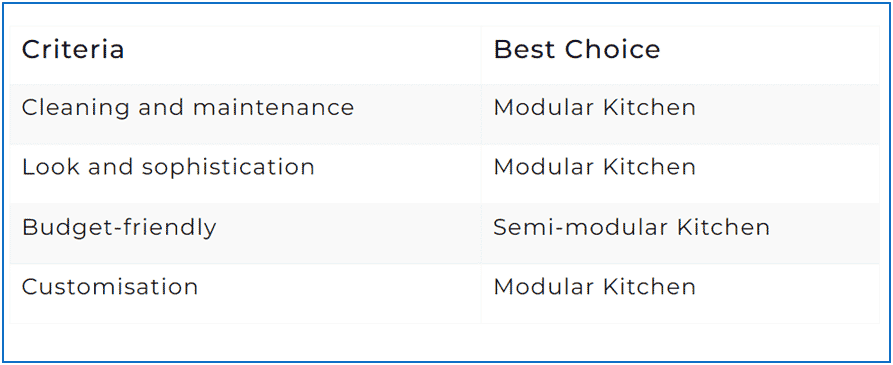 If you are confused about which kitchen style to go for to decorate your house, it is always a wise decision to consult an experienced interior designer or a skilled craftsman before shelling out your hard-earned money. Shreeji Woodcraft Pvt Ltd. is a popular name among the modular kitchen manufacturers in India that specializes in providing stylish fully modular kitchen and semi-modular kitchen to the customers. We have been in this industry for a long time and are dedicated to using premium quality raw material to give your kitchen a beautiful look with unparalleled functionality. To design your kitchen at affordable prices, get in touch with us.